When your laying in the grass with the wind blowing in your hair and the sights and sounds of nature surround you, that is when you feel an overwhelming peace and serenity… suddenly  it hits you and you think "this is exactly how I want my wedding day to feel!"  
When you define the word 'Wild' the answer you'll find is ; A plant living or growing in the natural environment that is not domesticated or cultivated, and also uncontrolled or unrestrained, especially in pursuit of pleasure. Thinking in terms of a wedding that definition could not be more perfect.
There are many ways to include a wild theme with your flowers, you can have actual wild flowers or maybe loose arrangements and even get foliage only to be found - in the wild. All of these put together and you you've really captured the essence of simple nature. We are seeing more and more of a demand for less formal, and more free. With floral crowns, draping archways and cluster centerpieces brides are stopping nowhere to bring the natural feel to their big day.

Bouquets are one of the biggest ways we are seeing the 'wild' being used. They are loose, free flowing and 'unrestrained'. The flowers are left to go the direction they were intended to naturally without the use of wires and tape, and with no official skirt underneath the bouquet gives a feeling of an endless design.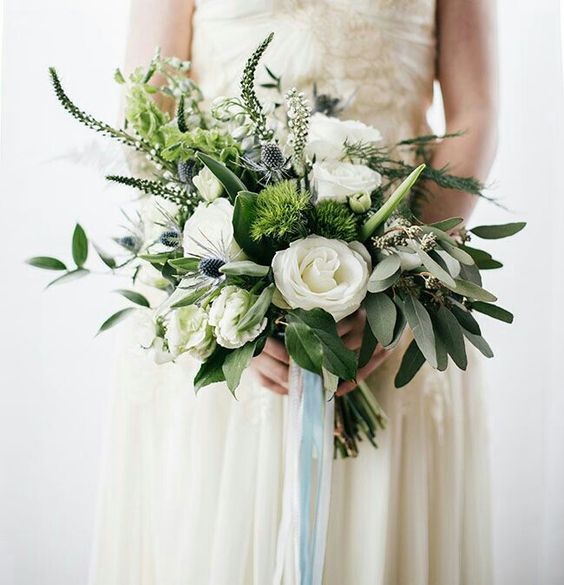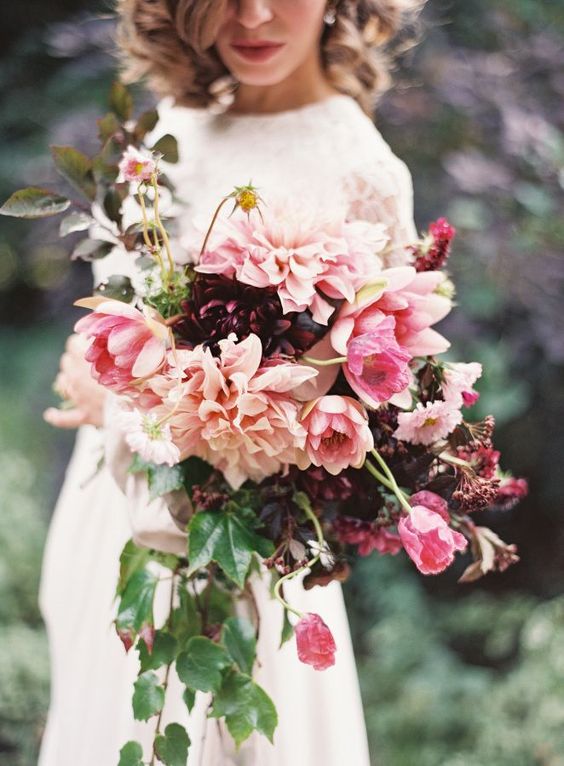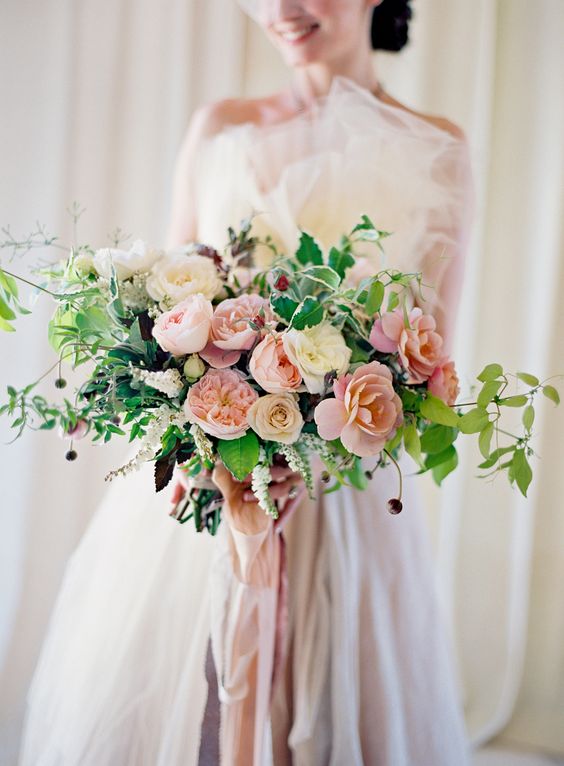 Centerpieces are another way to bring your wedding closer to nature. With many more options to achieve this look the bride and designers can get creative. With cluster vases featuring one or two singles blooms and lush foliage or simply adding touches of wood stumps or moss. Vintage glassware and rustic crates make great vessels for these designs to take place in. Some choose the option of having no container at all but instead branches that create a backdrop for a mix of colour and texture within the petals of each flower.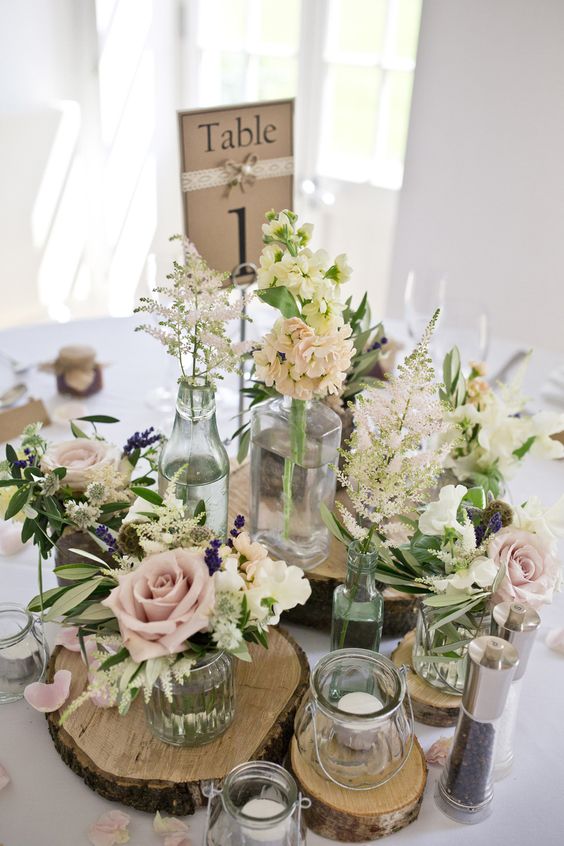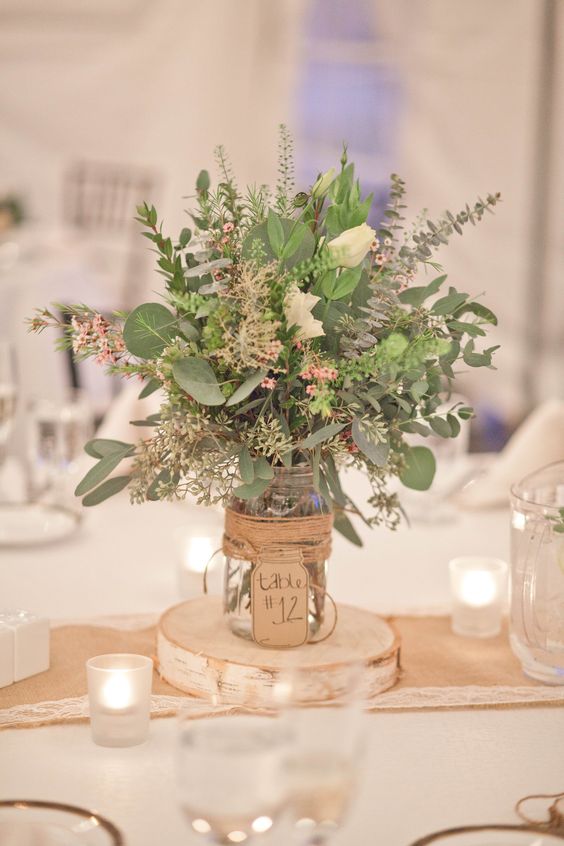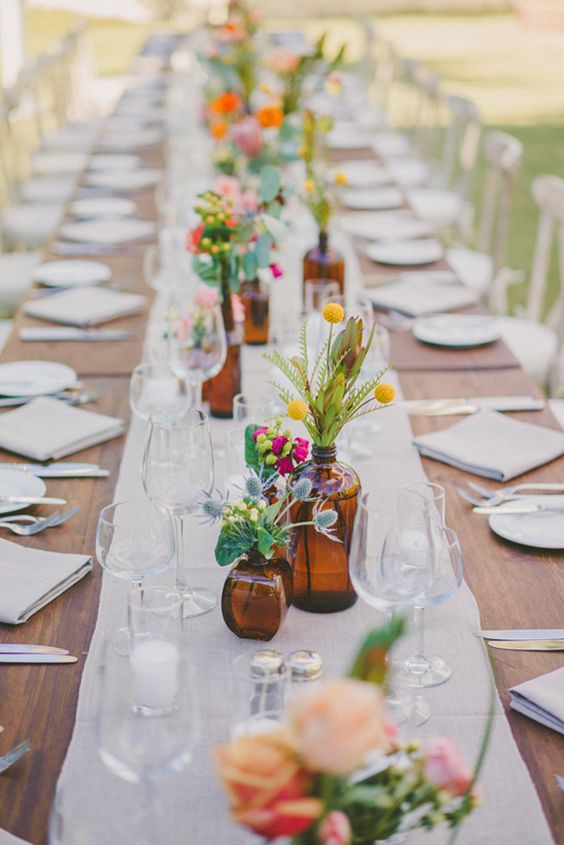 There are endless ways to include a more natural and rustic vibe to your wedding, and it can be in big or subtle ways. The beauty of creating this look is that there is really no right or wrong way to achieve it. Take a walk in a meadow or along your favourite hiking trail and let the inspiration flow in from around you!